This is what I call an easy baklava. So if you are craving baklava and want something simple then give this a try, I thing the whole process, not including the baking time took less than 15 minutes. Feel free to use either orange blossom or rose water in the honey and sprinkle with whatever nuts you fancy.
So here's how you make it!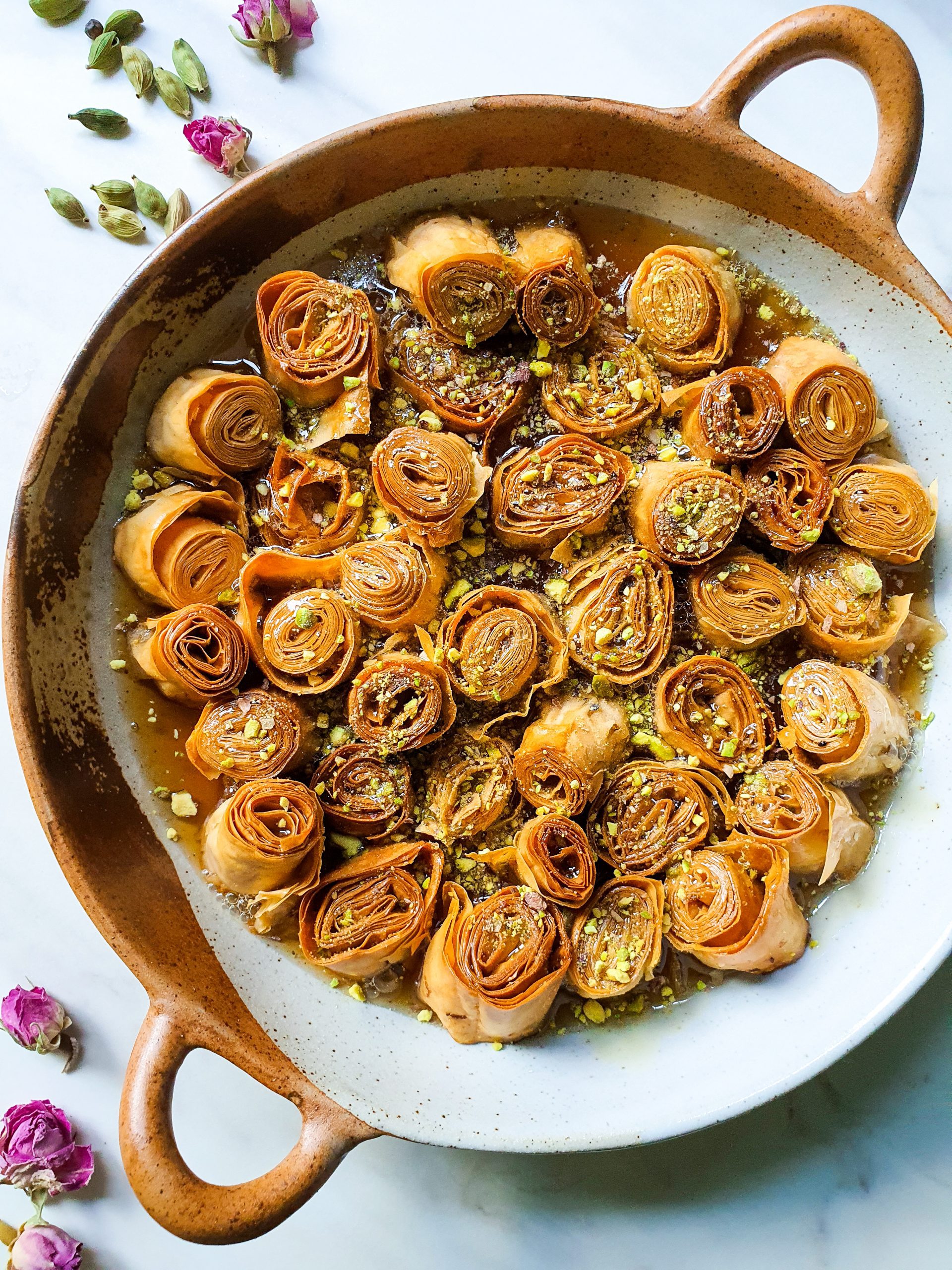 2 Ingredient Crunchy Honey Phyllo Rolls
For the Crispy Baklava
For the Honey
Instructions
Start by layering 3 sheets at a time, rolling the sheets and cutting into 2inch pieces. Once all the sheets have been used and cut, place them close to one another with small gaps in-between, on an oven tray lined with greaseproof paper.

Cut flat thin slices of the butter and place them all across the tops of all the rolls. Place the tray in a preheated oven and bake on medium heat until they are all golden.

Place all the ingredients for the honey in a pot and allow to simmer on medium heat until all the sugar has dissolved and the honey becomes a little thick and sticky.

Place the crispy rolls on a plate and drizzle the honey on top. Finish off by garnishing with crushed nuts.