Also known as stuffed potatoes or dolma, this Egyptian dish, despite the tedious task of peeling, emptying the inside of the potatoes and frying them one by one it is actually a very simple and straight forward recipe.

I personally find an apple corker difficult to use and instead find it much easier to use the handle end of a teaspoon. Especially as the potatoes for this recipe are traditionally small and not medium to large.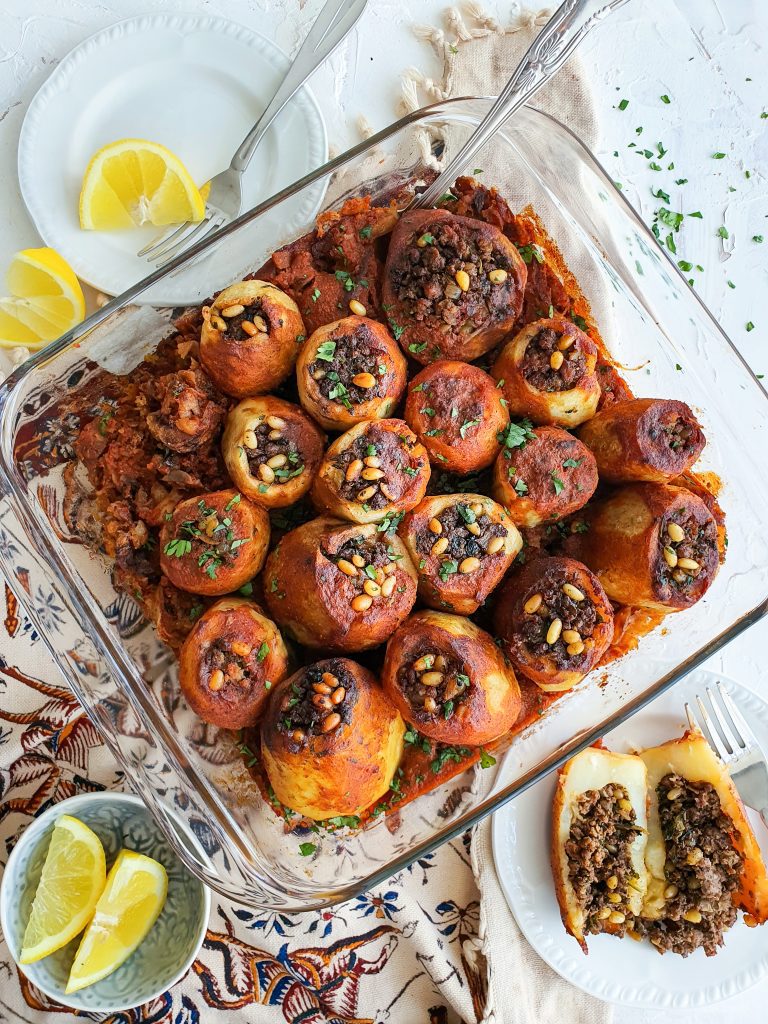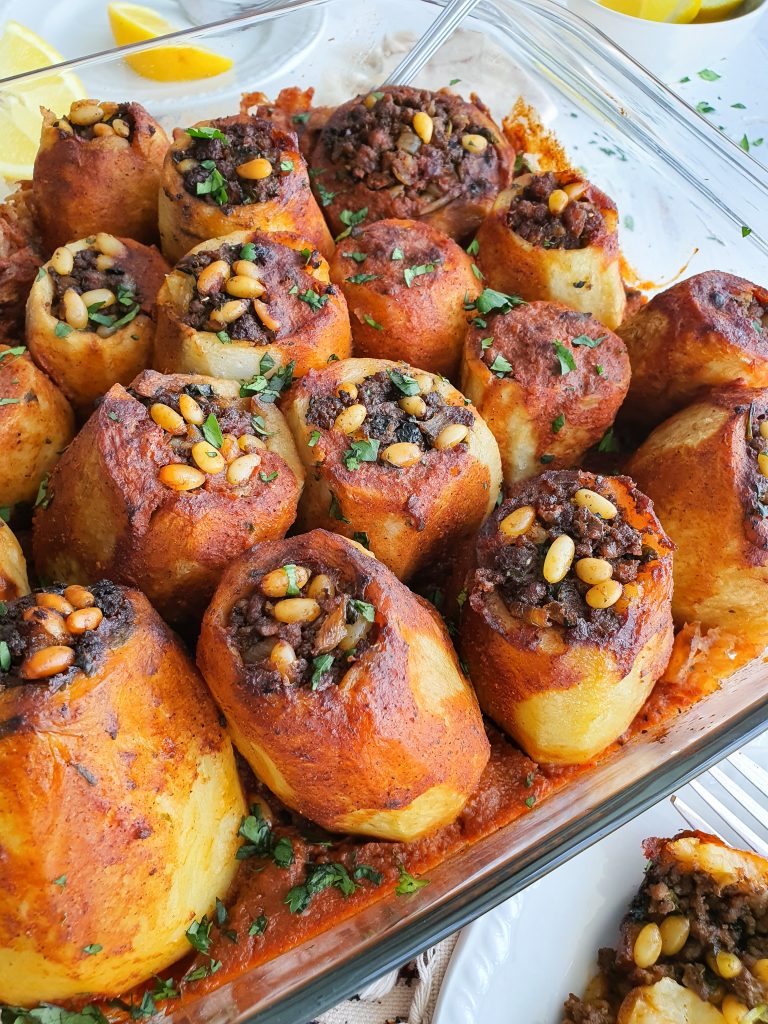 Batata Mahshi – Egyptian Stuffed Potatoes
Instructions
Peel the potatoes, cut both ends straight through so that the potatoes can sit upright and using the back of a small spoon or an apple corker, gently start emptying the inside of the potatoes from the other flat side. Be careful not to overly empty the potato so that no holes are created in the shell.

Fill a bowl with cold water and as soon as the potatoes are peeled place them in the water until you are ready to start frying them. Letting them sit in water stops them from browning.

Rinse and set the potatoes on a kitchen towel to dry while heating up the oil to deep fry them. Don't throw the potato scraps away, save them and fry them right at the end.

Place the frying oil in a small pot over high heat. Once the oil is hot, deep fry the potatoes a few at a time until the potatoes shells are golden. Set aside on a kitchen towel to drain excess oil.

While the potatoes are frying prepare the filling by sautéing the onions in ghee, once lightly golden add the mice meat, garlic and brown on low heat. Add all spices and the pine nuts and allow to cook until the pine nuts become lightly golden. Once off the heat, mix in the chopped parsley.

Choose a pyrex or a casserole dish that fits all the potatoes, cover the base with the scraps of crispy potatoes which should be fried at the end. Start stuffing the fried potatoes with filling and place the potatoes alongside one another in the dish.

Place all the ingredients for the sauce in a food processor and blend until smooth.

Pour the sauce in the tray all around the potatoes, cover the dish with foil and place in a pre heated oven on gas 6 or 180c fan for 40 minutes to bake.

Remove the cover and bake for another 10 minutes before removing from the oven completely and serving.