This dish connects me to my grandmother like no other. It was the dish she makes annually in such large steel pots that I could comfortably fit in. They stay over it for hours mixing with huge paddles to make sure it doesn't burn and stick at the bottom otherwise the rice pudding itself will smell of burned rice.
I make it for my family mostly in the holy month of ramadan and it takes me back to my childhood.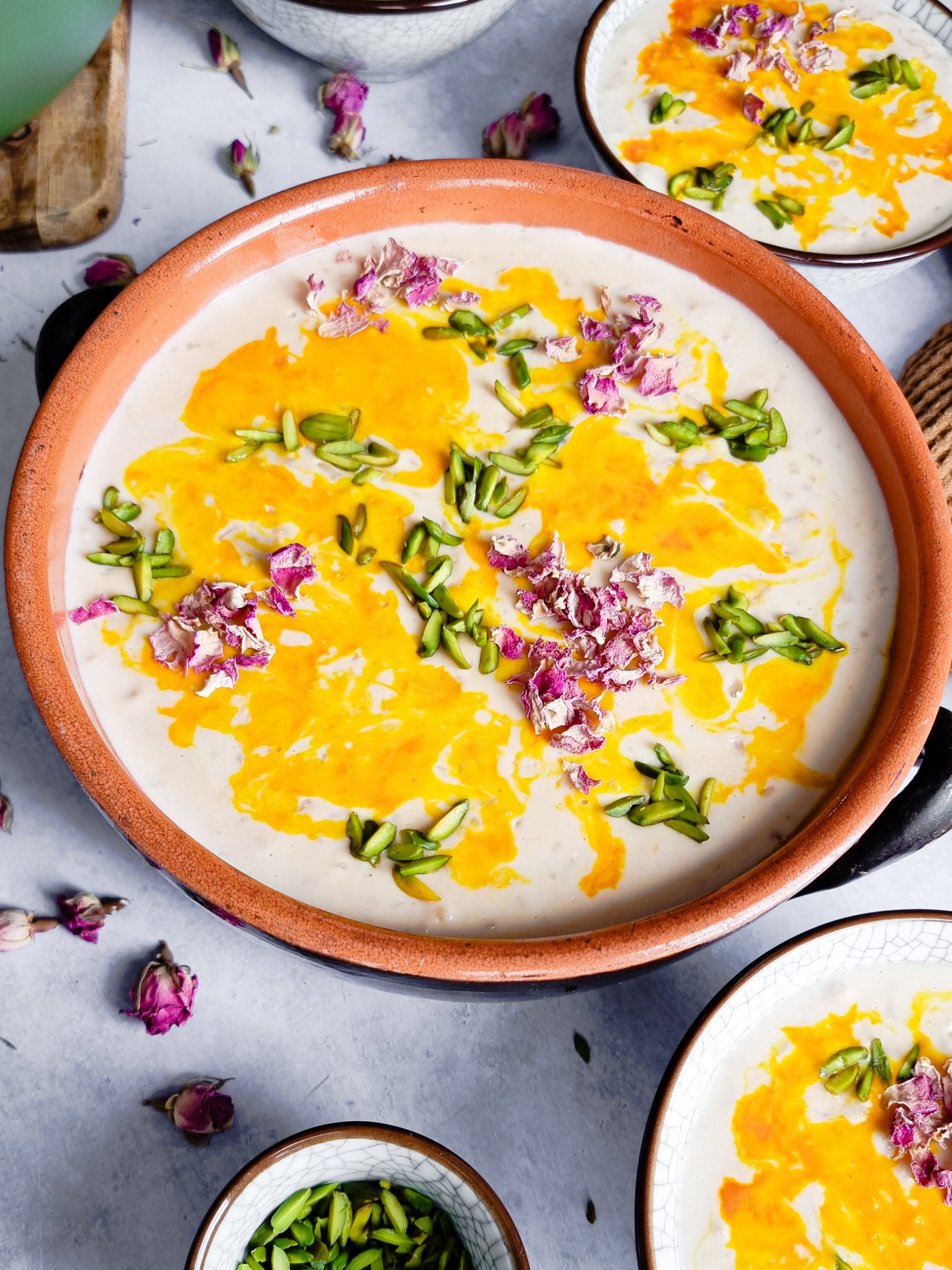 Persian Rice Pudding With Rose Water and Cardamom
Instructions
Place the Cardamom pods in a teapot or glass, add one cup of boiling water and cover it. Set aside to brew while you make a start on the rice pudding. 

Wash the rice throughly and place it in a large pot with water and milk to boil and cook for 1 hour on low heat. Note that milk can burn at the bottom easily so it is important to stay over it and keep mixing to ensure the rice and milk doesn't stick to the bottom. 

At this point once the rice has expanded and is cooking, add the sugar and cream and allow to cook together for another hour. If the bottom of the pot is starting to form and stick, don't let your spoon hit pan and only mix the rice pudding midway through. 

After 2 hours of cooking the rice pudding should be thick and creamy and the rice should be completely mushy and cooked through. Add the liquid from the brewed cardamom pods as well as rose water. 

If you prefer for your rice pudding to become even thicker then cook for an extra 30 minutes on low heat while slowly mixing it. Otherwise serve up, garnish and enjoy.